Slides Unlimited
9854 Bothwell Rd.
Northridge, CA 91324
Call Toll Free
(888) 700-0232


Authorized Distributor for




Authorized Distributor of
Projection Screens by



Authorized Distributor for



E-Mail Us
---
For over 25 years, Slides Unlimited has been providing high quality, low cost 35mm Slide services to many companies large and small.

Slides Unlimited will handle all of your Slide Presentation needs. Imaging, to slide scans and duplication.

We no longer process (E6) slides in house.
We will image your slides onto 35mm slide film at a low price of $2.98 and return the exposed film in 4 hours. You can process (E6) the film locally or give us an additional 7 business days to process.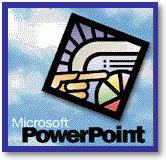 We Specialize in PowerPoint
Slides and Presentations
---
Do You Know Someone Else Who Could Use Our Services?
©2016 Slides Unlimited, Inc. All Rights Reserved.
This Website Designed, Hosted and Maintained
By
AffordableBiz.com